Chocolate

The Classics

White
White chocolate CONCERTO 32%
Description
Concerto 32% stands out from other white chocolate for its delicious dulce de leche notes and slightly caramelised vanilla flavours. An indulgent cream-coloured white chocolate.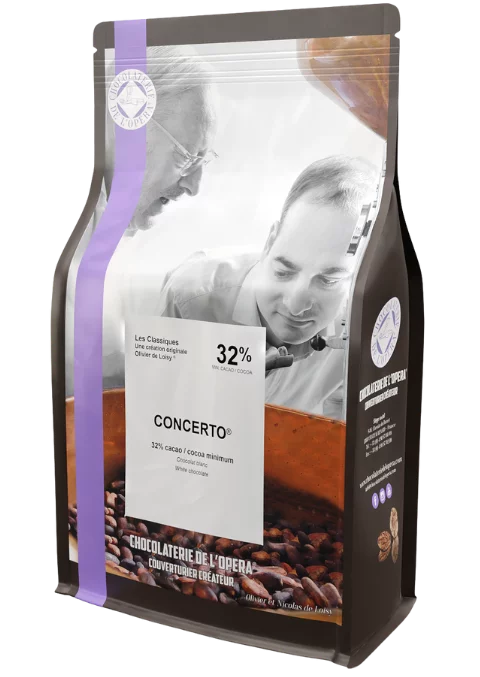 Aromas
Initial flavour: sweet, flavour of milk jam
Middle: slightly camarelised with vanilla flavours
Finish: milky and sweet
Main sensations
Sugar : Strong

Strength : Low

Persistence : Low

Accordance
Rum, Lemon, Red berries (strawberry, raspberry), Mint.
Best for
Chocolaterie: ganaches,
Decorating, moulding,
Coating, bars,
Pastry: mousses, crémeux, biscuits

Best before

18 months after production date.

Packaging

5kg bag / 20kg box 1,5kg bag / 15kg box

Allergens

Milk - Lactose - Soja - Oil/fat from soya entirely refined - Fructose - Vanillin - Suitable for vegetarians