Terroir : VIETNAM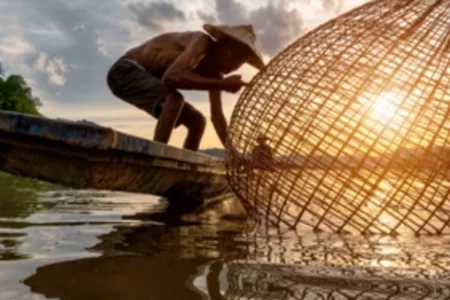 The Mekong, nature's bounty
Vietnam is famous for cashew nuts, pepper and rice but less so for its cocoa. However, its fertile soil and climate (tropical monsoon and hot air) are ideal for growing cocoa. The famous physician Alexandre Yersin introduced cocoa to the country in the late 19th century and some French missionaries expanded its production but it was long just used in botany. It began to flourish in the 2000s when researchers and NGOs worked in partnership with Nong Lamson University. The Mekong delta and mountainous plateaus in the centre account for almost all production. This cocoa is now recognised as a rare and respected origin.
ERITHAJ, a community project
Erithaj is a company founded in 2013 and its history is closely bound to Vietcacao, an association founded in 2009 by André Stengel (former VP of the French Confederation of Chocolatiers & Confectioners). ERITHAJ teams buy pods from small farming families deep in the Mekong delta before it is made into cocoa at the Work Help Centre established by Vietcacao. This is where disabled young people ferment and dry the beans under the watchful eye of Erithaj teams. Chocolaterie de l'Opéra was won over by the cocoa beans' flavour profile and decided to support the project with a commitment to orders for several years.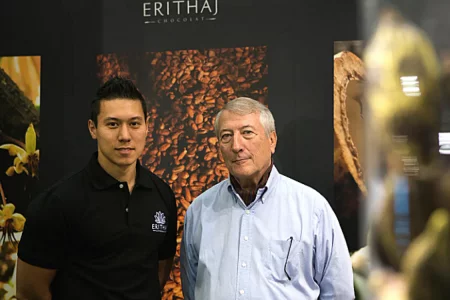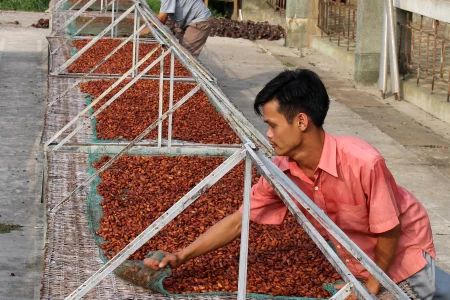 A network of small farmers
What's different about the ERITHAJ plantation? There is no plantation.
ERITHAJ has formed close bonds with long-standing farming families in the Ben Tre region. Cocoa trees are grown beneath coconut and banana trees in biodiversity with other fruit trees. The production is bought at a premium to protect biodiversity and avoid it being replaced by other more profitable crops such as grapefruit. The pods are opened at the Work Help Centre and quickly moved into wooden crates to ferment. They are turned and monitored then dried under a removable hothouse system perfectly suited to Vietnamese rainfall. The entire production is hand-sorted before final shipment.
Changing how people see disability
The Vietcacao association's original project is the perfect example of how cocoa farming can help society. Countless disabled workers have been trained and supported by Arnaud Stengel, André's son, since Erithaj was founded. His management style draws on the values he learnt from his father which he applies to every stage of cocoa production. They reflect his background and promote team spirit and skill transfer. He recently set up a social protection system (not compulsory in Vietnam) and end-of-year bonus scheme.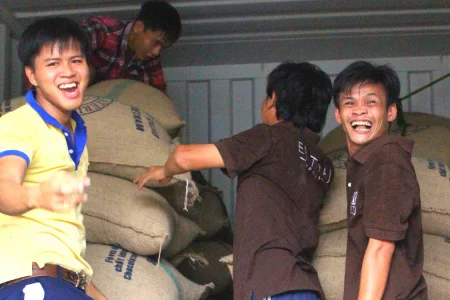 View images of the plantation
"I first began working with Chocolaterie de l'Opéra several years ago. Our history is what makes this partnership count. I'd say it depends on two aspects. Firstly, and it's always the most important thing for Chocolaterie de l'Opéra, the quality of the beans we produce and their consistent flavours. It's a real challenge for me so it motivates us to keep improving how we train and support our teams. The second aspect is the inclusive employment project for disabled youngsters. Since I know how much Chocolaterie de l'Opéra is going to order and spend ahead of time, I can better manage our project, plan investments and provide steady jobs. That kind of long-term vision isn't always easy to have with our clients."